By Chloe Maddox
Although the summer has come to an end, California is never truly chilly. One way to combat heat while clearing your skin is by using a refreshing rose water mist. I like to use this to prime and set my makeup, as part of my skincare routine and just as a refresher. The spray is a blend of nourishing oils and roses. Not only does smell good, but it also helps clear the skin.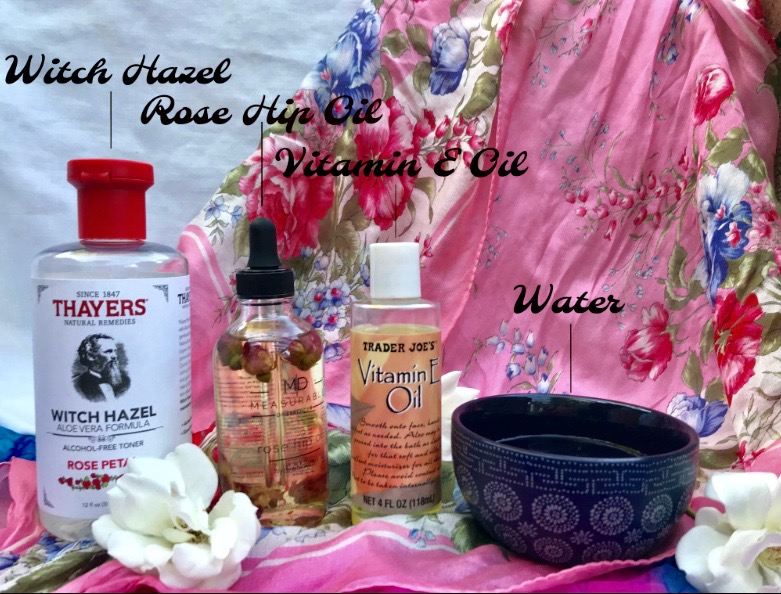 Ingredients:
Vitamin E Oil –  Helps protect the skin from harmful free radicals, sun damage, and wrinkles and fine lines.

Witch Hazel –  acts as a natural astringent which means it extracts excess oils. I personally like using Thayers Rose Petal alcohol-free toner

Rosehip oil – full of antioxidants, vitamins and fatty acids that correct dry circles, hydrates dry skin, and reduces scars and fine lines.

Filtered water – this is just a preference over tap water
Another thing to consider is the bottle. I would recommend a glass bottle, as metal containers will alter the properties of the essential oils, and plastic containers can possibly contain BPA.
Once you have the materials needed, it's time to make your mist. It only takes about five minutes to do so.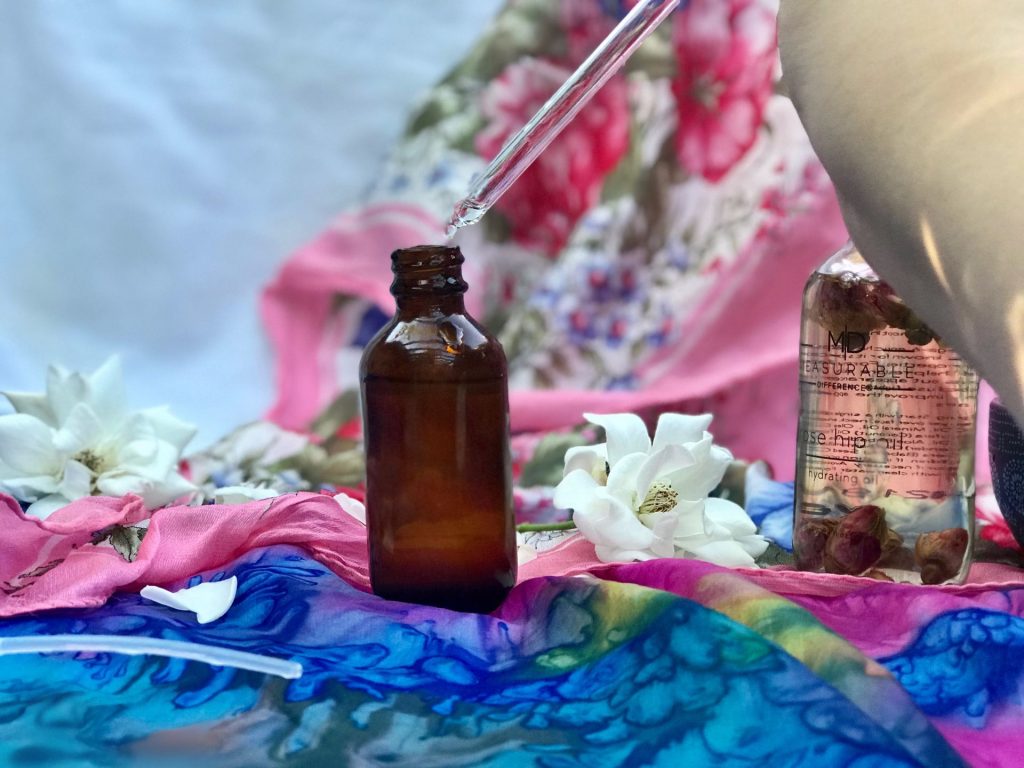 Steps:
In your container, pour ¼ cup of water, 6 drops of vitamin E oil, 10 drops of rosehip oil, and two tablespoons of witch hazel.

Shake the bottle.

Mist away!
Now you have your spray. Go ahead and spray to your heart's content. The materials used are fairly inexpensive and you can make a few bottles with what you have.