By Ivette Barajas, Alena Tran, and Kimberly Aguilar
Discourse concerning the city of Santa Ana is usually negative, especially at Tustin High. For whatever reason, there are a good amount of people who look down on it. After all, it's easy to dismiss a place you haven't really integrated yourself in or explored.
But despite what others may think, Santa Ana is actually a great city rich with history, culture, tasty and interesting food, and art. One of the major events hosted in Santa Ana is the Art Walk, a monthly event taking place every Saturday around Downtown Santa Ana's Artist Village.
The Art Walk is host to tons of artists, galleries, artisan street vendors, and entertainment. Plus, it's located around great restaurants and cafes.
We started out the day at the Gypsy Den, which has a nice variety of dishes (they're mostly vegan, as well). Like most the cafes in the area, it was trendy and uniquely themed. The salads and meals were fresh and well-prepared.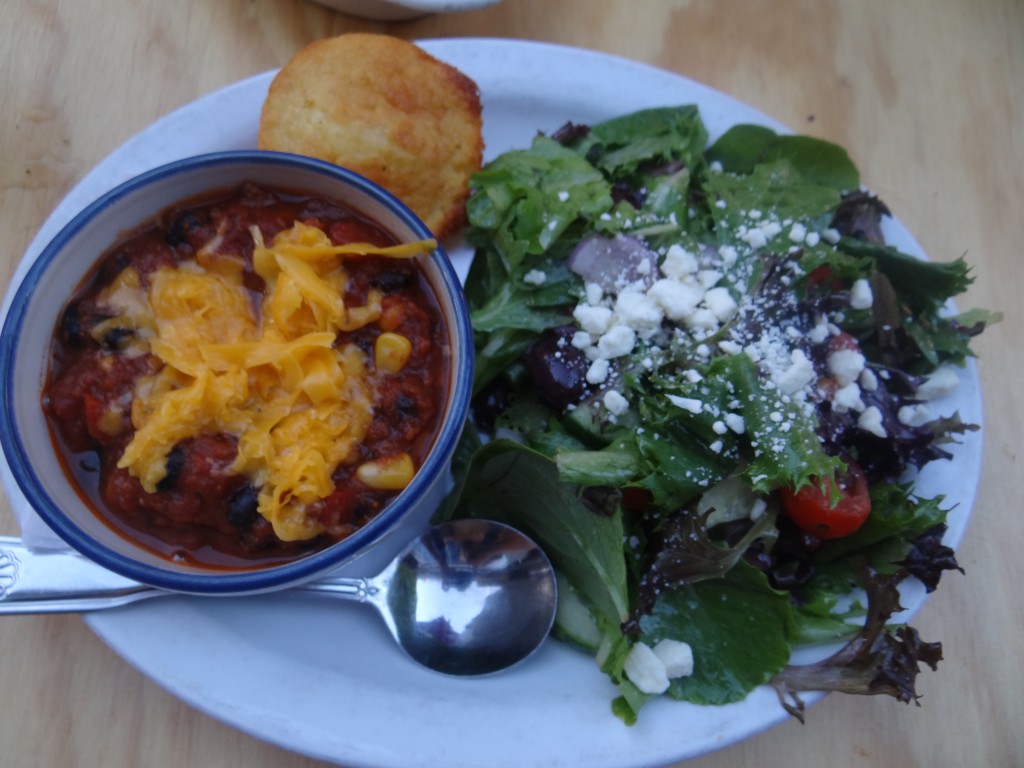 Afterwards, we decided to take a walk around the nearby art galleries. We experienced arts created by all sorts of people, young and old. One of our favorite galleries was themed: "Aftermath: Resonance of War, Loss, and Displacement." It was a beautiful illustration of the effects of war and according to the curator, "Aftermath hopes to examine the intricacies of the resonance of mass conflict through the artist as a lived body, in hopes of providing the viewpoints that may disrupt preconceived notions of war and those involved."
There were at least ten other great galleries as well and we couldn't manage to take pictures of all of them, but one of our favorite pieces was "Hence in All Good Faith I" by Scott Wesley Jones. There is a depiction of an empty, dark room with the words inscribed softly above: "Pity is the feeling which arrests the mind in the presence of whatsoever grave and constant in human suffering and unites it with the human sufferer. Terror is the feeling in the presence of whatsoever is grave and constant in human suffering and unites it with the secret cause."
We left that night feeling like we saw and experienced a lot through the art. Santa Ana is home to a lot of great events and people, the Art Walk is a great way to see that.