By Benjamin Rodriguez
On Friday, September 2, the Tillers took on the Foothill Knights in what is always one of the most exciting games of the year. Not only are the schools down the street from each other, many students from both schools grew up with each other. Just like last year's game, it was a defensive battle.
The ball switched hands early and often as both offenses struggled to get going.The Tillers offense was able to get good drives started; However, each time they showed a glimpse of something a stingy Foothill defense stopped them each time.Unfortunately, Senior wingback Derek Soto (#5), after only his first carry of the game, appeared to limp off with an apparent leg injury; Soto was not able to finish the game. Soto's season last year consisted of one game due to a recurring ankle injury. Foothill also managed to slow down wingback Kenneth Carr (#3) who ran for 73 yards on 22 carries, only a fraction of what he did the previous week against Dominguez, in which he rushed for 233 yards and four touchdowns. To make matters worse Carr also seemed to limp off the field. However, he was able to finish the game.
Foothill's offense got off to a slow start as they were unable to pick up a single first down until their fourth drive. As the game developed, the Knights looked to the arms and legs of quarterback, Bobby Garcia (#12) to lead them; and he did. Garcia rushed for 73 yards and scored twice for Foothill while passing for 80 yards. Garcia, who is listed as 6'2 and 200 pounds looked unstoppable as the Tillers had problems bringing him to the turf all game.  By the time the dust settled on this battle, the Knights were victorious by a score of 13-0.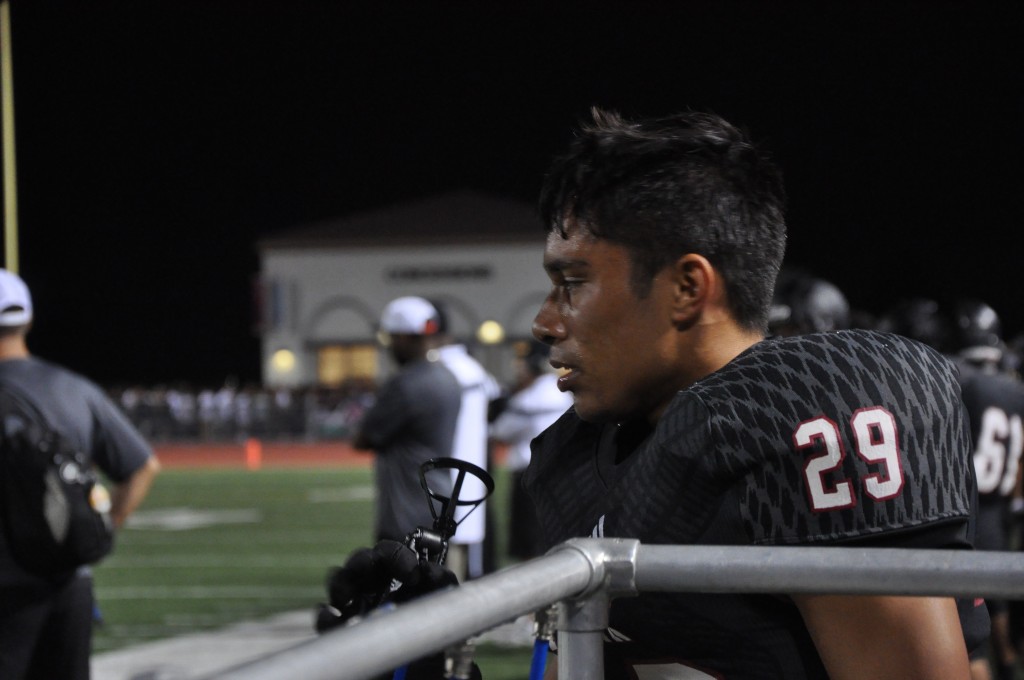 The Tiller's next home game is against another city rival–the Beckman Patriots on Friday,
September, 23 at 7 p.m. under the lights at Northrup Stadium. Don't forget to come out and support the Tillers.