By Brisa Velasquez
Who knew something so basic could make or break an outfit? White t-shirts are in style all year round and are perfect for any type of weather. Accessorized correctly, you can pull together any outfit.
Always Denim
You can never go wrong with a white tee and jeans. Roll up your jeans, add a baseball cap, grab a pair of your comfiest sneakers, and you're good to go.
Bring out  your inner 90's child
Overalls are perfect for warmer weather or a day in the park. Overalls are a fun and easy outfit to turn to when you want the luxury of shorts but also want something to make your outfit standout. This piece paired with platform shoes and circle sunglasses will definitely take you back to the 90's.
Incorporate Print
Express yourself through print. Pieces with fun prints are great for adding color to your outfit and add a sense of uniqueness. Give pants with print a more laid back look by simply cutting off the sleeves of your white tee and turning it into a muscle tee. You can also pair a white tee with tops with print and black bottoms. Simple accessories like solid color hats or light jewelry will tie the outfit together nicely.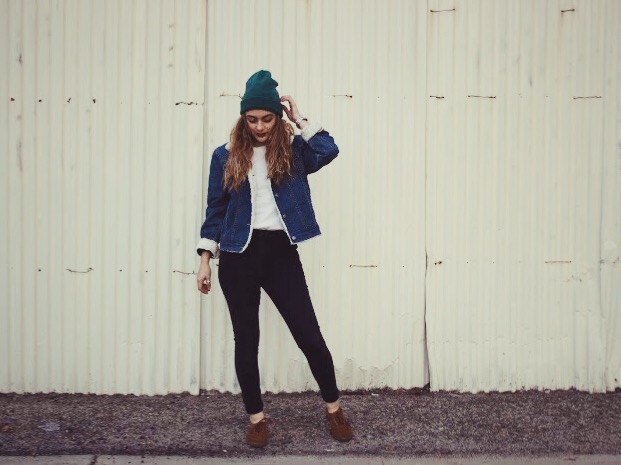 Simple With A Twist  
White t-shirts are also good for keeping warm on cooler days. An open or closed jean jacket and beanie add a simple yet edgy look altogether.