By: Karley Bailey
At last Spring Break is here. The long strenuous wait for a temporary glimpse of summer. No school, no getting up at 6 am, no constant struggle of looking at the clock for when  third period will end. The name literally exemplifies what Spring Break really means to us; a jump into a pretense paradise. Spring Break is portrayed through movies and such as a temporary vacation to Cabo or Cancun where people "soak up the sun" and party. Let us be real, as High Schoolers this is definitely not our reality. We are not old enough to participate in these activities, nor have the money to do so. So what does the typical High Schooler do during Spring Break? What are things they could do?
Senior students Manuel Lira and Sandra Flores proclaim that they plan to visit colleges, to get a glimpse into their future lifestyle. Mitxi Herrera exclaims she plans to go to a Fetty Wap concert at the Observatory. Omar Meza and Ahmed Musa plan to "have fun" at bonfires at Balboa Peninsula. Julianna Padilla contemplates picking up more than her average shifts at work. And as for every other student, almost all will tell me they can not wait for the ever glorious mornings of sleeping in!
Living in a beautiful chaparral region such as Orange County, there are many activities we could participate in this Spring Break. So what is something fun to do, that's legal? Well the harmonious factor of living in Orange County, is that wherever you go you are always a mere fifteen-minute drive from the beach! So go soak up those sun-rays and take a dive into the ocean. Well what if you do not have a car or a ride? You can always take the 71 bus that takes you straight to Balboa Pier. The nearest 71 bus stop happens to be right next to Tustin High, across the street. The closest bus stop to Starbucks. The bus ride only takes about 30-40 minutes too, which is great time to binge on your favorite Netflix show.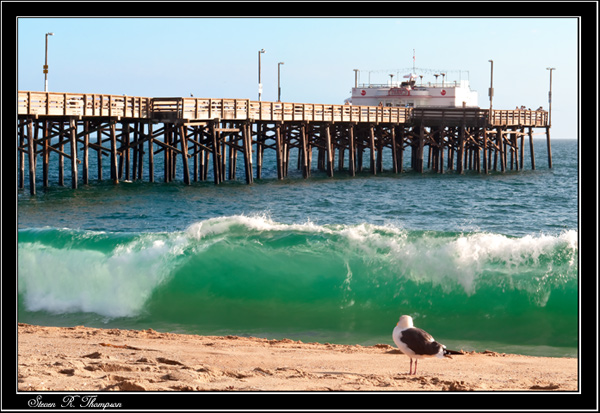 Balboa Peninsula
Balboa Peninsula, Newport Beach, CA
What else is there to do in the OC? Nayeli Medina shared  that she'd love to go hiking this Spring Break. Another advantage of living where we live are the various hiking locations and nature trails. Why not stay in Tustin and go hiking at Peter's Canyon with some friends or family? If you are able to go further than that go to the "Top of the World" hike in Laguna Hills or the mysteriously renowned Black Star Canyon. The best thing about hiking is that it is 100% entirely free. Hiking is also a great opportunity for some instagram worthy pics or even a date. So go and be one with nature, fulfill your soul's inner craving for a breath of fresh air and green.
Peter's Canyon
Peters Canyon Trail, Santa Ana, CA 92705
Blackstar Canyon
Black Star Canyon, California 92676
Top of the World
W Ridge, Laguna Beach, CA 92651
Not into nature or the beach? You can always go to amusement parks. We live in a 15 mile radius from Knotts Berry Farm and Disneyland. If you do not have a ride to any of these places, you can take a bus to Disneyland or Knotts Berry Farm.  Are amusement parks out your price range? Well do not put yourself down so quickly, I have an alternative option for you. Museums. Yes museums do not have quite the excitement and thrill amusement parks do, but the majority are low costing, and surprisingly entertaining. Some are even free! Local museums you could plan to visit are museums such as the Bowers museum, Orange County Museum of Art, or the Discovery Cube.
Discovery Cube
2500 N Main St, Santa Ana, CA 92705
Bowers Museum
2002 N Main St, Santa Ana, CA 92706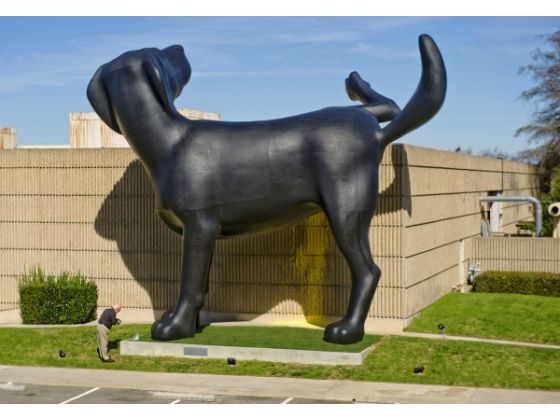 Orange County Museum of Art
850 San Clemente Dr, Newport Beach, CA 92660
Into music? As I mentioned earlier, Mitxi Herrera is planning to go to Fetty Wap concert this Spring Break at the Observatory. The Observatory is located in Santa Ana and the ticket prices for any artist who plays there are usually a reasonable amount. What if you don't like Fetty Wap? Luckily, I have a calendar of all the artists playing at the Observatory the week of Spring Break, and a link to buy tickets, below.
The Observatory
3503 S Harbor Blvd, Santa Ana, CA 92704