By: Ahrize Faletoi
Track and Field season has finally begun and has made a few changes to the coaching staff. The coaching staff has added Tustin alumni and former student-athlete Sydney Means as the new head coach of shot put and discus. She is a former member of the Tustin High's girl's basketball team and the shot put and discus team. Sydney helped the Girl's basketball program to a League Championship her senior year and had a phenomenal season in shot put and discus her sophomore year.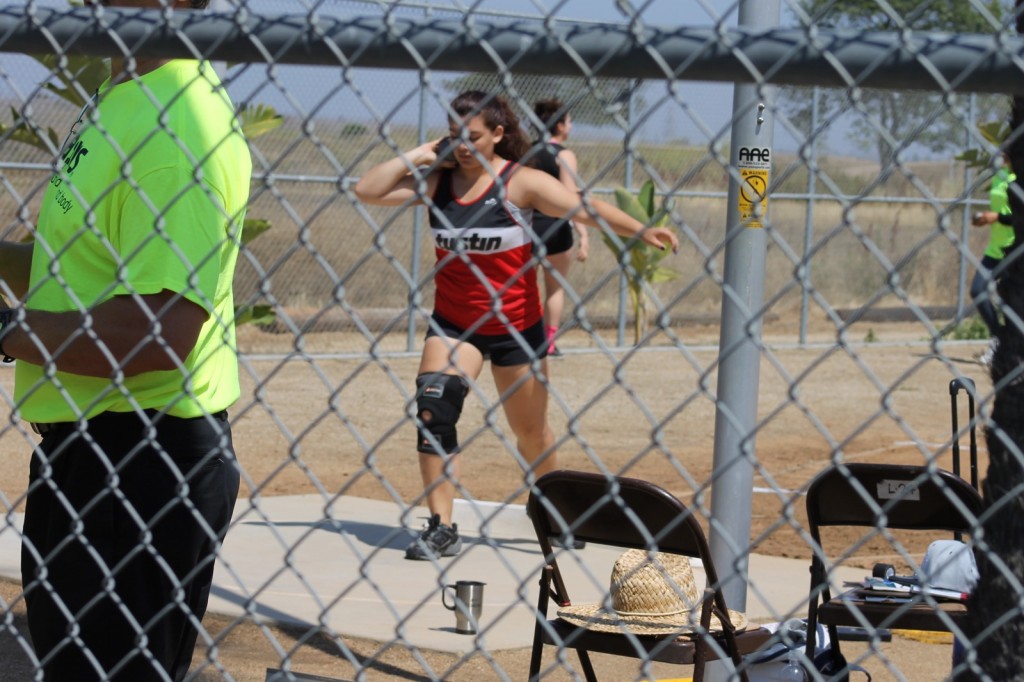 Sydney isn't only a coach, she is an older sister, a friend, and a supporter. When Sydney is not coaching sports, she is either going to school at Santiago Canyon College or supporting her younger brother at his basketball games. And every Sunday, she attends church, and on Wednesdays she goes to bible study. Sydney admitted that she does have a busy and stressful schedule but, "Everything that takes up my time in the day are activities I enjoy and love doing."
For this new and up coming season, Sydney has two particular goals for all the throwers, "My two goals are to help the throwers academically and physically. I want to help the throwers reach their goals; if any of the throwers just want to throw farther and gain physical strength, I can help them. If any throwers want to try and go beyond that and go to CIF, I will assist their needs." In Sydney's sophomore year, she had the chance to make a CIF appearance but suffered a knee injury causing her to withdraw from competition. She revealed that her injury played a huge part in becoming a coach, "I've always wanted to become a coach," she expressed, "especially after my injury. I'm proud of what I have achieved but now I believe its time to pass the torch and spread my knowledge of the game."
Her family knows her as Sydney, her friends call her Syd, and now she will be better known on the Tustin campus as Coach Means.