by Clea Thomas
Every girl understands the struggle to look fierce/fly while not spending all of their life savings/college tuition/inheritance. This is a collective list of the closest matches of eyeshadows, lip products, and brushes, all for the lowest price possible.
Urban Decay's Naked Palettes
These three famous eyeshadow palettes are must-haves in every makeup lover's list. All of the following are highly pigmented in the exact same color hues as can be seen in Urban Decay's products.
*Naked Smoky Palette ($54) and the Iconic 2 Redemption eyeshadow palette ($10)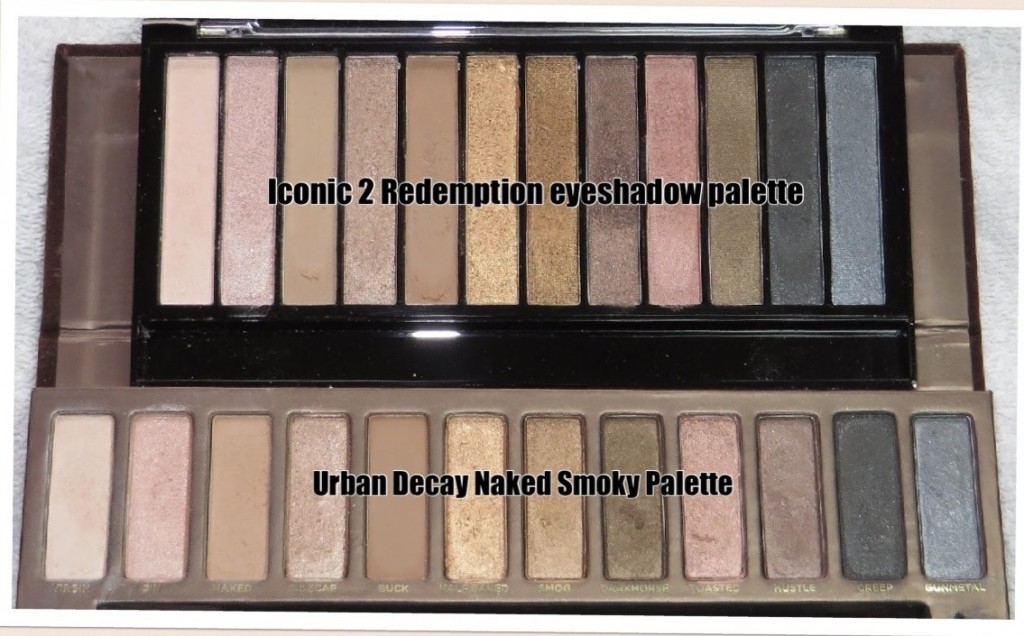 *Naked 2 ($54) compared to the Lovatics by Demi eyeshadow palette ($5)
*Naked 3 ($54) and W7 Nude Palette ($11)
Kylie Lip Kits Look-Alikes
The Kylie Jenner lip products are a Holy Grail in the world of makeup. They were originally sold at a whopping $29 and are currently being sold at around $300 per unit on eBay, but are mostly sold out online. I recommend skipping the bidding wars and choosing the dupe that will allow you to look fabulous while being able to keep with your budget.
*Candy K is obviously the perfect color any day. The MAC lip pencil in Whirl ($16.50) along with ColourPop Beeper ($6).
*Dolce K's doppelganger is the NYX Soft Matte Lip Cream in Abu Dhabi ($6).
*Posie K is identical to ColourPop Ultra Matte Lip in Clueless ($6)
e.l.f. vs Pretty Much Anything
e.l.f. is personally one of my favorite makeup brands and can mimic just about any high end makeup product. e.l.f. Cosmetics, aka Eyes Lips Face, is a great brand to check out that can be purchased at almost all local retailers, like Target or online. All products range between one, three, and six dollars. This brand is not only fantastic quality and affordable, but they are against animal testing. What more do you need to go buy their cosmetics?
The following is only a few examples and is including but not limited to:
*e.l.f. Blush Gems highlighter ($3) and MAC Soft and Gentle ($32).
*e.l.f. Angled Brushes ($2) vs MAC Angled Contour ($35).
*e.l.f. Moonlight Pearls baked highlighter ($3) is Mary-Lou Manizer by theBalm ($24)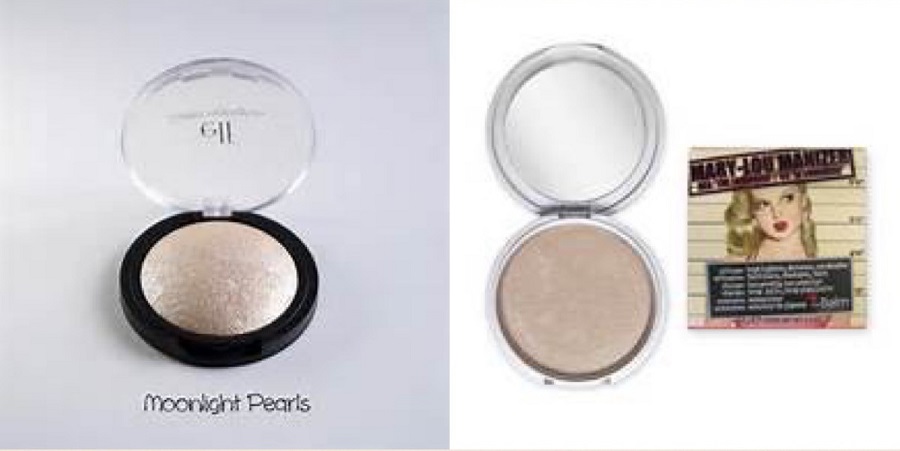 Ladies and gents alike no longer have to sacrifice their budget to get the best products. You can now go to your local drugstore and pick up all of the best "high end" products for a low price.