By Katelyn Merrell
In the words of Beyoncé, "Who runs the world? Girls." This winter sports season can easily be classified as "the year of the ladies." This year, Tustin High's girls' basketball team and girls' water polo team both qualified for CIF and are on their way to the next rounds of the tournament.
 The girls' basketball team defeated Temple City 49-26 in the first round of CIF last night, progressing to the second round. Although Temple City was ranked higher than the Lady Tillers, Tustin proved "stats" don't mean anything. Coach Gocke's Lady Tillers crushed their opponent proving they are ready to make a run in the CIF tournament. They are scheduled to play Canyon at Canyon tomorrow night at 7 for the second round of CIF.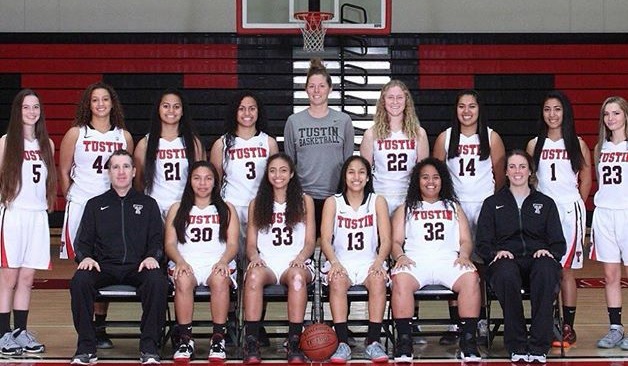 The girls' water polo team defeated Mayfield at Mayfield 9-8 in the second round of CIF. They are now on their way to the quarterfinals, which is the first time for the team since their coach, Coach Molly Andrews, played for the Tillers. If the Tillers win and advance to the semifinals, it will be the first time in the program's history. Their quarterfinal game is a home game at the pool tomorrow at 5. It's a black out, so make sure to be there supporting our Lady Tillers!