By: Ashley Faleao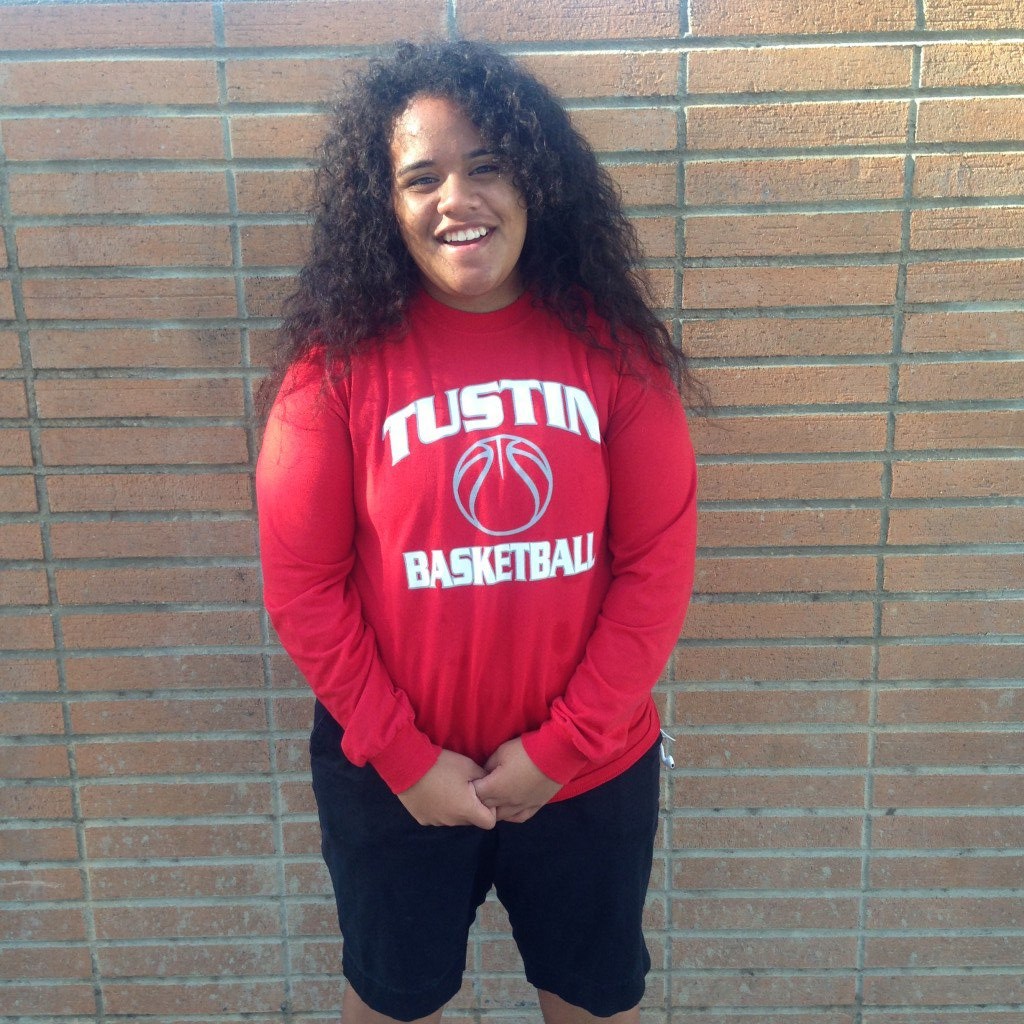 Senior Hoko Pauu comes from an athletic family full of Tustin alumni, who played volleyball, football, and basketball. Pauu is continuing the family tradition by playing basketball for the Lady Tillers. Basketball is an important sport to her, but besides playing basketball and spending time with her friends and family, Hoko is genuinely involved with church. She starts her day off at seminary early in the morning before her zero period and ends her day with basketball practice. Aside from going to school, she works, and yet she still manages to balance her very busy schedule.
Hoko may seem intimidating at first, but is a very social girl who loves to meet new people. She knows how to make people feel comfortable with her playful jokes and her powerful laugh that will have anyone laughing along with her.
Family is the most important thing to Hoko because they have always been there for her and have pushed her to not give up or quit on her goals. Her family is a big influence on her and the reason she continues to play basketball. When she started playing basketball in first grade, Hoko noticed she had a talent for the game and a natural athleticism. Hoko has been playing for Tustin's Girls' Basketball team for three years. She decided to take one year off during her junior year to focus on school. However, she wanted to continue playing her senior year because of her love for the sport that she fell in love with in first grade. She also wanted to play another year with her teammates, who are also some of her closest friends. Hoko is also looking forward to the strong team bond during season.
This year Hoko will be playing, for the first time, on the Girls' Varsity basketball team. She is excited for this coming season and ending her senior year with her basketball family.