By Kristina Ching and Katelyn Merrell
Making History: The mantra for the class of 2015, a simple statement that holds a great expectation for a group of very special students. UCLA, UC Berkeley, UC San Diego, San Francisco State, UC Irvine, UC Santa Barbara, Cal Poly San Luis Obispo, UC Santa Cruz, just some of the many schools these exceptional seniors will be attending next fall; but how has being a Tiller prepared them for this next chapter of their lives?
How has Tustin High shaped you into the person you are today?
Sam Landis – UCSD
ASB, MUN, T-Tech, Dance Team
"Tustin High school has given me the opportunity to become involved in several different activities and different programs that have helped me figure out what I want to do in the future. In the STEM program and the T-Tech Academy I learned that I want to become a mechanical engineer. The Model United Nations program has given me the opportunity to build up the skills that I need to be successful in the future, whether it's in an interview or whether it's discussing different issues with other adults, MUN has given me the skills I need to do so."
Sasha Cheechov – UCLA
MUN, FCA, ASB, T-Tech
"Tustin High has been really instrumental in shaping me as a person in that I have met so many different people that have gone so many different things and come from various cultural and ethnic backgrounds. I think this has made me very tolerant and understanding of people and just excited to discover what's different about everyone."
Why are you proud of your school and to be a Tustin Tiller?

Nancy White  – UCLA
MUN, American Red Cross, Make-a-Wish Foundation
"I think Tustin High and the Tustin community is seen as the underdog school, but at the same time we are very successful in academics and in sports, so even though we are seen as the underdogs, we end up coming out on top most of the time. I just really love being part of that environment. We are unstoppable no matter what. Even though we are often put down as a school, we come up and prove everyone wrong."
Kennedy Bagnol – UCSC
All-Male Dance, ASB
"I see a lot of people who don't have a lot but work super hard to get to exactly where they want to go. To me, that's just amazing to see that work ethic put into good use. Even though we don't have the highest test scores in the district, they're high for our economic standing. I think we're a Class 1 school, and those usually don't do too well, test score wise, but ours beat schools that have similar demographics, and socioeconomic status, and that to me is really amazing."
How have you shown your Tiller Pride?
Natalia Naranjo –
THS Cheerleader, ASB
"I tried to attend as many of the sports games as I could including water polo, soccer, basketball, and football."
Angela Chacon –
ASB, Proud Tiller Sports Fan
"I went to all the games and wore the colors for that night. I cheered on all my friends who played basketball and football and water polo. I was also in ASB."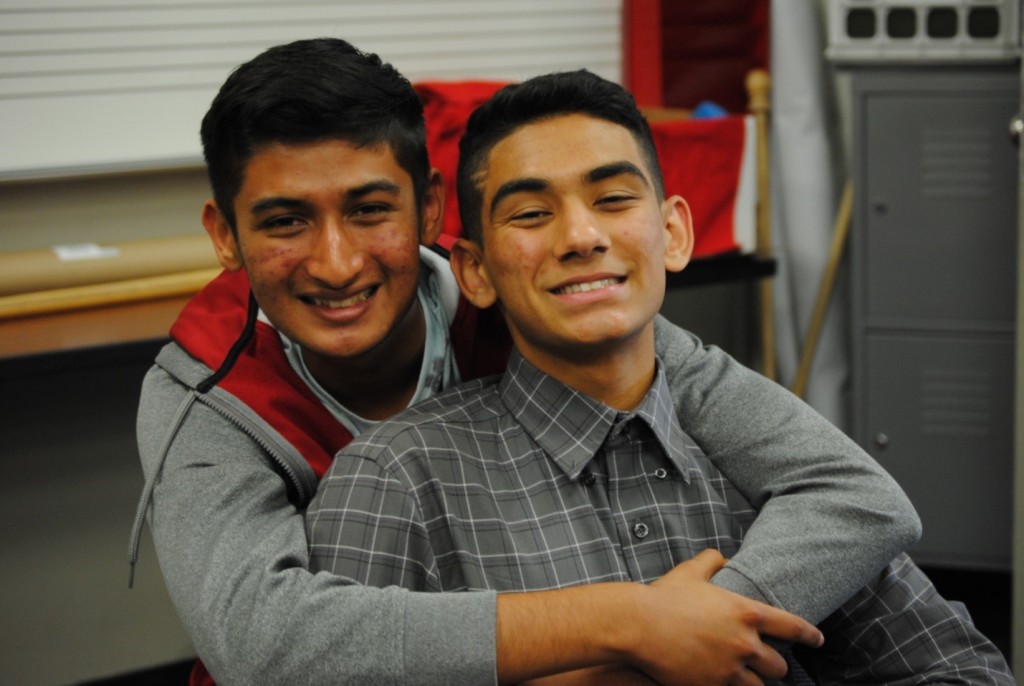 What's your favorite memory of Tustin High?
TJ Shorts – Saddleback College
Varsity Basketball Starter
"My favorite memory was sophomore year when we won CIF."
Ipsit Shah – IVC
MUN, ASB
"My favorite memory was when Hanad Musa and I co-chaired a committee (for MUN) and we blasted rap music incredibly loud and we made every single advisor mad at us including the high secretariat. I honestly had such a great time at that conference. No regrets."
Fahim Elja – UCI
ASB, Proud Tiller Sports Fan
"At the Compton game my sophomore year, CIF basketball, we were down, Deondre got injured, but came back in, we went ham. I went on the bus with the basketball players. That s*** was amazing, I mean stuff."
Amanda Nguyen – UCSB
ASB Co-President, T-Tech, Student Board Representative
"My favorite memory from high school was taking part in the Charlie Brown musical because I've never done anything like that before, where I've acted in front of an audience. It was a whole lot of fun, and I didn't know that I would be as into it as I was. That or being board rep. (student board representative at district meetings)"
Mr. Miguel
AP Calculus teacher
"The class of 2015 is a very diverse group of people. But what makes them truly special is as diverse as they are, they are accepting of all regardless of race, ethnicity, economic status, sexual orientation. They are truly welcoming of all people, which is remarkable for such a young group of individuals."
These Tillers represent just a small, small fraction of our graduating class filled with talented, unique, diverse, and driven students destined for success. They have left an impact on our school that will not soon be forgotten. Tustin High wishes these students the best of luck in their endeavors and all they choose to do. "Once a Tiller, always a Tiller."