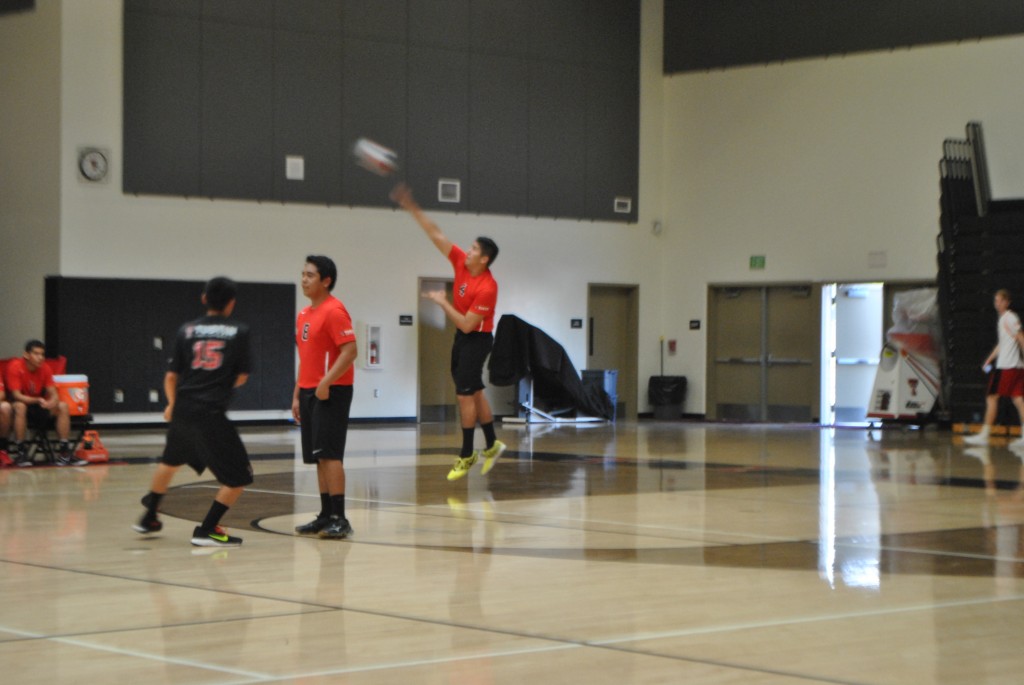 By Vanessa Cuellar
On Tuesday March 24th, our very own Tustin JV boys volleyball team competed against Valencia. Starters for the first set: Eric Baker (#13), Brandon Rossano (#10), Jared Davis (#16), Luis Adame (#4), Andre Carpio (#11), and Nick Kohler (#6). Tillers started off pretty rocky  with Valencia scoring the first 2 points over an ace and mis-communication from our boys. However, Tillers quickly regained focus and with a set from Baker, Rossano were able to score the first point with a tip. The boys continued their battle against the Tigers and at the first time out the game turned to favor Valencia (1-5).
During the time out, Coach Kate changed the mentality of each player and the Tillers brought the heat to Valencia. Fernando Guzman (#8) aced two out of three serves. Luis Adame continued the serving streak scoring five points. To add to that, Jonathon Flores (#15) served two aces making the score 15-11, Tustin. By the end of the first set, Tillers were able to push through and win (25-19).
Each player knew that the battle against Valencia was not over. In order to win the whole game, Tillers had to win their second set. Tustin served first and the second round began. Baker was able to give Tustin the upperhand, scoring 6 points to nothing.Guzman spiked the ball from backrow catching the Tigers off guard and scoring another point for Tustin. With energy and adrenaline high, the boys were able to bump, set, and spike their way to victory (25-15).