DIY CHRISTMAS TREE SNOW GLOBE
By: Milca Salazar
STEP 1: Buy all supplies
tiny toy like christmas trees
silver and/or white glitter
a tiny plastic person and/or animal
krazy glue
water
STEP 2:  Make this Decoration
Fill your mason jar 65% of the of the way with water.
Add a splash of glycerin (this will cause the glitter to move down to the bottom of the jar slower)
Pour your silver and/or white glitter inside the jar.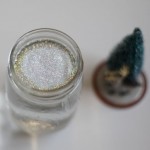 Glue your tree, animals and/or people to the Mason Jar cap with your glue.
Wait about 5 to 10 minutes for the figures on the cap to dry.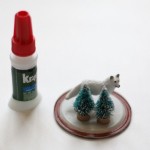 Then you close the cap back on the jar like the picture shows below.
Make sure it does not spill!!!!
Flip the jar over and watch the sparkles trickle down on the figures below in a snow like manner.
This will make your house have the Christmas time feel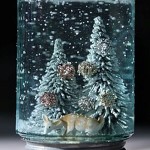 Mason Jar : http://www.walmart.com/c/kp/mason-jars
Glycerin:http://www.cvs.com/shop/product-detail/CVS-Pure-Glycerin-USP?skuId=483707